BC'S ROOFTOP TERRACE FLOORING INSTALLATION SPECIALISTS
Finally, The Ultimate In Rooftop Terrace Flooring - Structural Porcelain Pedestal Pavers | Structural Ipe Deck Tiles | Interlocking Deck Tiles
PREMIUM ROOFTOP TERRACE FLOORING SOLUTIONS
Beautifying your deck, patio or terrace
Rooftop Deck Tiles Is What We Do, And We Have What You Need.
The Best In Quality, Selection, Service, Price And Warranty!
BC OUTDOOR FLOORING PROVIDES AND INSTALLS THE HIGHEST QUALITY STRUCTURAL DECK TILES AVAILABLE TODAY
So you want something beautiful and comfortable to cover your Rooftop Deck. As well as, a product which also retains the integrity of your deck's membrane. Uniquely, our Structural Deck Tiles were designed specifically for this reason. Especially for the long run, it has to be removable, aesthetically pleasing and functional also. Of course our Rooftop Terrace Flooring provides all of these needs and transforms your space into the oasis you envisioned.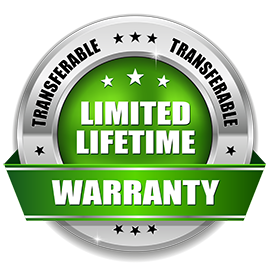 Choices In Rooftop Terrace Flooring
With this in mind, creating a truly amazing Rooftop Terrace experience can be done easily and effectively with BC Outdoor Flooring.
Especially Like What You See?
Contact Us Now And Get Your Free In-Home Consultation!
ALL INCLUSIVE | NO OBLIGATION CONSULTATION | DESIGN & LAYOUT | INSTALLATION |
See The Best In Rooftop Deck Tiles During Our In-Home Consultation.
So you can experience the Quality of the Deck Tiles firsthand.
Likewise, we will aid you with selection of style, colour, texture and layout.
Until now, the options for Rooftop Terrace Flooring have been slim and generally concrete.
Let's suppose you want to cover up your existing concrete pavers or another unsightly hard deck surface. Built and designed for these applications, Our Premium Interlocking Deck Tiles provide different material options and styles. At the present time we offer three Species of Exotic Hardwoods and Maintenance Free Composites in 2 different sizes and several colours | West Coast Collection | Urban Living Line
However, while taking time to consider the options, we'll sum up.
To transform a membrane deck, Structural Deck Tiles main benefits include
membrane protection, removeability, lightweight, 10 Year or Limited Lifetime Warranty and unlimited stunning design possibilities.
To beautify a concrete or other hard deck surface, Interlocking Deck Tiles provide deck surface protection, removeability, 10 & 12 year warranties with several design options.
You deserve to relax and enjoy
being in a space that is now much
more inviting and comfortable
So Reclaim Your Outdoor Balcony, Patio Or Deck Space.
And Step Into The World Of Transformation ….
You Can Always Trust BC Outdoor Flooring
above all to provide you with the whole experience in Custom Outdoor Flooring Solutions.