PREMIUM INTERLOCKING DECK TILES
Beautifying your deck, patio or terrace
SOUTH AMERICAN EXOTIC WOODS

We have selected the best of all the types of balcony tiles to offer you.
Firstly, Exotic Woods from South America – Ipe & Garapa.
While available in 12″ x 12″ or 12″ x 24″ sizes, you can also design with the Arizona Diamond pattern tiles.
WOOD LOOK COMPOSITE DECK TILES
Secondly, our West Coast Collection, true wood grain look deck tiles, without the maintenance.
An extraordinary finish is applied to these tiles and made available in a 12″ x 24″ size.
So real and lifelike visually and in feel, you have to see these tiles to really experience them.
CONTEMPORARY COMPOSITE DECK TILES
Finally, and not to say the least, the Urban Living Line is stylish, slender and sleek.
Offered in two different yet very vivid colours, these outdoor tiles will complement almost any decor.
A maintenance free deck tile that will last for years looking fabulous.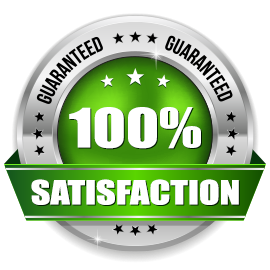 Continue your style to the outdoors, together we can transform your space into your dream oasis!
TRANSFORM YOUR OUTDOOR SPACE

You have a vision, and you would like that turned into reality, for your comfort of living, style & taste. Maybe you need your outdoor space to be an extension of your home for entertaining friends & family. Imagine that soiree you've been planning for awhile, when everyone is in awe of your stunning new Condo Balcony Flooring. Not only will our balcony tiles cover up that unsightly concrete, transforming your outdoor space and giving you a comfortable living area. You will have also increased the value of your home considerably by doing so. There is no doubt that finishing your outdoor deck with any of our Deck Tile Flooring Products will expand your living space.
PROVIDE ADDED SAFETY

Perhaps you have concerns about the safety of small children and, or pets that will be playing on the deck as well. A fabulous and especially relevant choice to implement added protection for children and pets alike, is with Interlocking Tiles. While simultaneously expanding your living area onto your deck, patio or balcony for relaxation, and entertaining.
1 DAY INSTALLATION

All of our Patio tile products conform to strata regulations with no grout, glue, nails or screws required to fasten them in place. So water and small debris flow down and away below the tiles. Whether your vision includes real exotic wood, wood look composite or a contemporary look, together we can transform bland concrete surfaces with amazing outdoor deck flooring, quickly and affordably. Interlocking tabs on all four sides of these modular tiles ensures a fast 1 day installation.
DESIGN OPTIONS
Besides the ability to combine colours, we can help you with other possible design options.
Design plays a big part in how you will view your Outdoor Flooring. We will aid you in selecting not only the right Product, but the Design & Layout as well. We want you to be 100% satisfied with your experience with us and the installation of your Patio Flooring.
First of all, we've searched the globe and acquired the Highest Quality Outdoor Tiles on the market.
As a result we can create gorgeous outdoor flooring spaces for you to enjoy for years to come.
Moreover, we listen to your needs, ideas & see your vision.
Effectively we then design together, and hence, the Installation Plan is executed.
After all, shaping dreams, expanding spaces & enriching lives is what we love to do.
Trust BC Outdoor Flooring, and the result will always be your dream come true!