Premium Outdoor Flooring Solutions for Commercial Properties: Common Areas, Patios & Terraces
Installing outdoor flooring in commercial spaces needs specialized considerations. The flooring product has to stand up to heavy wear and tear, a wide range of temperatures and weather, have high load-bearing capability and safety features, while still offering style, design and comfort.
Installation of the chosen materials is equally important. You need a company with experience, a highly-skilled team, and the right equipment to get a commercial-sized job done right. Beginning with helping you choose the right flooring, to industry leading installation and service, we have the solutions for your commercial outdoor flooring project.
Porcelain Pavers and Planks — The Ultimate Choice
In high-traffic commercial spaces, there are two primary considerations for choosing suitable flooring materials for common areas and rooftop terraces: aesthetics and the safety and security of the finished project.
Building and renovation products are being more closely examined, planned and budgeted for long-term durability, low maintenance and possible replacement costs. With each new product emerging, it can be challenging to find the right choice for your commercial-sized project.
Structural porcelain pavers are a one-time investment for your commercial property needs. Backed by a significant warranty, the vast array of colours and finishes, coupled with the strength, durability and low-maintenance characteristics, porcelain pavers or planks are the top choices for commercial outdoor flooring projects.
Style and Design Options
To give designers and architects the ability to express themselves freely, BC Outdoor Flooring supplies and installs over 120 colours and textures of porcelain pavers. Creating that perfect harmony between the interior and exterior, brought together by the paver elements into a specific design concept or theme, is now almost limitless. Options range from a subtle modern cement look to the faux wood selections' astonishingly authentic look and feel. The dynamic classic and contemporary stone looks are carefully detailed in colour and texture. The manufacturing technology used to replicate the depth and colour of natural stone gives exterior porcelain pavers a similar range and variety of colours and styles as interior porcelain tiles. Porcelain pavers are beautifully designed, impervious to weather and imposingly elegant.
The standard common size of porcelain pavers is 24" x 24"(61cm x 61cm), though many other sizes are now available including 24″ x 48″(61cm x 122cm), 16″ x 48″(41cm x 122cm), 16″ × 32″(41cm x 81.3cm), and 32″ x 32″(81.3cm x 81.3cm).
Contact us today for a free consultation
Quality and Safety
The high heat and pressure manufacturing process makes them impervious to moisture and weather changes, so they will never crack, split, or warp. Sealed with a porcelain top, these tiles are virtually non-marking, stain-proof, scratch and scuff-proof, as well as non-slip. The finished surface is fireproof and will not freeze, crack or split.
For use in rooftop terraces or decks, where the overall weight is a concern, Porcelain Pavers weigh only 9 lbs per sq ft (44kg/1m squared). Positioning pedestal supports every 24″(61cm), they provide 2000lbs/900kg of load-bearing capacity. When installed correctly, these deck tiles are wind-lift rated to over 180 kph providing additional peace of mind. Equally important is the convenience of routing all electrical, plumbing and irrigation below the deck tiles providing a seamless outdoor experience.
Porcelain pavers come in 2 widths: 20mm (¾" thick) and 30mm (1-⅛"). Consideration of the use of the finished area will determine what size and thickness of tiles are best. When installing tiles on elevated patios or decks with high traffic use, such as rooftop terraces for restaurants, event areas, or retirement communities, the 30mm (1-1/8″ thick) pavers offer significantly more significant impact resistance than 20mm (3/4″ thick) pavers. When tested, the 30mm porcelain did not typically suffer any damage from wine bottles or glasses of beer if dropped directly onto the pavers from a height of up to 6′ (183cm). For maximum safety and impact resistance, a reinforced material is placed under the tiles to prevent damage to the membrane deck and any underlying services.
Get 7 expert Tips to make your outdoor flooring ideas a reality with deck tiles
Industry Leading Installation & Service
BC Outdoor Flooring is a full-service company backed by our 100% satisfaction warranty. We have years of knowledge and skill and the right tools and equipment to partner with you from beginning to end – consultation, design, professional installation, and spotless clean-up.
For raised patio areas and rooftop decks, pavers are laid over adjustable height supports, called pedestals, to ensure a perfectly level deck surface over substrates that may be uneven due to settling or slope in multiple directions for drainage. Mounting tiles on pedestals also enables easy access to drains, permits pipework and cabling to be hidden and ensures the surface membrane is readily accessible for inspection and maintenance.
For locations subject to strict fire codes, we now offer a range of totally non-combustible pedestal supports. These solid steel, fully height adjustable supports span a height range from 1″ to 20″ (2.5-51cm).
In ground-level common areas or lower elevations, fixed height rubber support pads can be used to support the pavers, permitting a clearance as low as 7/8″ with ¾" thick pavers. The pads can be stacked to build the support height up to approximately 1 ½" (4cm), after which adjustable height pedestals can be employed.
With plank style pavers 8″ (20.3cm), 12″ (30.5cm), or 16″ (41cm) wide, a pedestal-supported rail system can be used to provide the necessary support. This has the added benefit of more lateral stability for the pavers. Adjustable height pedestals support the steel rails with pavers placed on the rails and seated on pedestal tops slid into position along the rail.
Maintenance of structural porcelain paver tiles or the underlying surface is straightforward. The tiles are simply untied and lifted off the pedestals, providing ease of access for repairs, cleaning or replacement.
So many beautiful solutions.
Take a look at our most recent Transformations.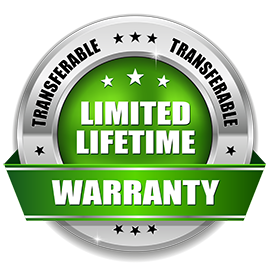 Backed by a minimum 10 year warranty, high durability, limitless style, comfort, low maintenance, and fast installation – structural porcelain pavers are the right choice for any commercial outdoor flooring application.
A full Service Company that provides all of this and more
Proudly Serving All Regions of British Columbia
with Premium Quality Outdoor Flooring
Outdoor Flooring Ideas•Best Cost to Value•Warranty•Professional Installation•Maintenance