XTERRA® SERIES
Elegant Natural Stonelook Solutions To Complement Your Inner Decor
Premium Structural Porcelain Pedestal Pavers
Beautifying your deck, patio or terrace
Want to hide dirty concrete and then design and create a stunning new outdoor OASIS?
Then look to the Innovative Deck Tile that leaves old fashioned concrete pavers and slabs looking tired and lifeless, Xterra Porcelain Pavers.
XTerra Porcelain Pavers, the modern Deck, Patio, and Rooftop Terrace Flooring solution.
Especially High Resistance To Stains And Scuffing
Porcelain has practically zero water absorption, which makes our pavers exceptionally resistant to staining. Even oil and grease have little effect. So no problem using them around your BBQ grill. And because they don't absorb water, you won't have any problem with freeze / thaw cracking in severe climates.
3 Reasons why you see porcelain tiles used so much on shopping center floors.
Porcelain is an extremely hard and dense material that resists scratching and marking. This is a great feature if you've got dogs or furniture you move around a lot. Your pavers will keep their stunning appearance year after year. So there is no fading or changing of colour over time with Porcelain. At the most, you just wash it and maybe a light scrubbing as needed to remove dust and dirt.
Fantastic range of  14 colors and textures
XTerra Porcelain Pavers come in Faux Wood styles, as well as styles that resemble natural stone like Travertine, Sandstone or Bluestone. Colors that look simply stunning on Rooftop Terraces and modern homes. And all colors show exceptional richness and depth, with subtle texturing, sparkling highlights and random tonal variation.
All but one XTerra pavers come in 24″ x 24″ or 60 cm x 60 cm.  The XT-Silver offered is offered in 36″ x 18″ or 90 cm x 45 cm. Which is an exceptionally elegant paver with subtle features like small pebble inclusions. Whilst the Shoreline Shelly Beach or Driftwood display features like that of crushed shells.
The Tectona or Lapacho offer the look of natural wood but without the downside of fading over time. Again, the strength of Porcelain leaves behind  the worries of  poor scratch resistance, poor stain resistance, cracking, warping or twisting.
Significantly Lighter and Slimmer For Fast Clean Installation
XTerra Porcelain Pavers being just ¾" thick, makes them much thinner and much lighter than bulky concrete slabs. Each 24″ x 24″ paver weighs approx. 36lb. Packaged in pairs for quality control and to make delivery of product to and on site easy. Particularly in Strata Buildings, either to the ground floor patio, or the rooftop terrace. Also, with our curbside delivery, which puts us just feet away from virtually any Outdoor Space making installation even easier. Generally, our Installation team brings the tiles to the Outdoor Space in a few simple loads. By being elevated on fixed or adjustable pedestals, eliminates using adhesives, grout, nails or screws to lay XTerra Porcelain Pavers.
14 Colours And Textures To Choose From Provide Almost Limitless Design Options.
XTERRA® OFFERS
you uncompromising style and quality to suit your taste and needs.
By all means, continue your style to the outdoors. Together we can certainly transform your space into your dream oasis!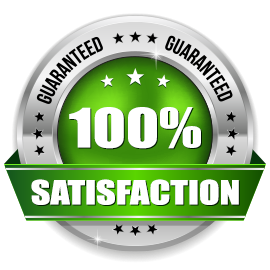 TRUST
BC'S OUTDOOR FLOORING
INSTALLATION SPECIALISTS