THE URBAN LIVING LINE
Looking for a beautiful contemporary, minimalist look outside, why not consider our Timeless Series.
PREMIUM INTERLOCKING COMPOSITE DECK TILES
Beautifying your deck, patio or terrace
Specifically designed with the user in mind, the Urban Living Line is sleek, slender and maintenance free. Dura Tiles come in a standard size of 12″ long x 12″ wide x 59/64″ thick, and made available in Teak and Charcoal. Additionally they have corresponding corner edge and straight edge transitions to suit a variety of applications. Certainly these composite deck tiles will beautify any balcony space. Moreover, your inner and outer decor can either be complemented or contrasted with the carefully chosen Charcoal and Teak colours. Truly transforming your deck into the space you envisioned.
There is no doubt being an eco-friendly option makes Dura composite deck tiles a great choice.
As a matter of fact, you helped inspire the design of our range of Composite Tiles. . Made to be non-slip, have a long lifespan and unlike timber, will not rot, splinter or split. Notably, the maintenance required is minimal, a jet wash occasionally is all that's needed.
Their elegant appearance and long lifespan make our composite tiles the perfect choice for new installations. Which means these deck tiles can be installed quickly and cleanly on almost any deck surface. Their advanced material composition meets today's exacting requirements set by architects, designers and specifiers.
Due to their superior durability, composite deck tiles have shown increasing demand from commercial operators in addition to domestic applications.
Being manufactured from wood and plastic, makes Dura Composite Deck Tiles extremely long-lasting and resilient. Precision made deck tile modules securely attached to the interlocking grid base using corrosion resistant screws makeup these durable tiles.
The base allows water to drain freely under the deck tiles and its open structure provides excellent air circulation below. Thus preventing mold, mildew and algae from growing in damp and dark locations. Above all, you will never need to treat, oil, or paint the tiles. However they can be lightly sanded to remove any stains that accumulate over time.
Plus, in addition to a 10-year warranty, all of our composite deck tiles have an expected 25-year service life.

On the whole, Dura tiles contain up to 87% recycled hardwood and plastics.
Therefore, Dura Composite Deck Tiles help to preserve the natural world by curbing the amount of waste sent to landfill. Correspondingly, our environment commitment position is further demonstrated by being the first timber composite supplier to become FSC 100% certified.
Continue your style to the outdoors, together we can transform your space into your dream oasis!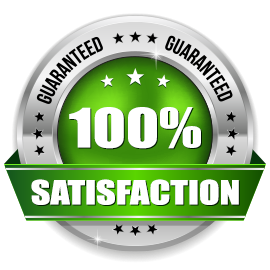 TRUST BC'S OUTDOOR FLOORING INSTALLATION SPECIALISTS
FOR YOUR DECK, PATIO OR TERRACE TRANSFORMATION